3 Steps to Make Shift Happen!!!
Updated: November 28, 2016
3 Steps to Make Shift Happen!!
This week I thought about how the overarching energies we seem to all be dunked in are making a lot of people feel quite soggy.
All the potential and hope and fear and anxiety moving in and out of the quantum fabric of our reality- I imagine the angels are working overtime trying to ensure our relative stability.
Sort of like herding drunken cats I expect.
It all reminds me of dunking digestive biscuits into tea. If you didn't eat the cookie at the right time the whole thing would disintegrate in a sweet milky chaos with unwanted goo that stuck to your teeth. It began with such promise but the very act of abdicating responsibility for it led to such disappointment.
Although not everyone reading this has had the same love of Digestive biscuits in hot milky tea.
But I think you get the picture.
Can you tell my empathy overload has me considering food a tad too much?
But I digress.
My husband accidentally blurted out something funny but really pertinent to all of us this weekend when he said. ' We can't just sit still waiting for miracles to knock on our door. We need to make shift happen!"
He really meant to say something else but maybe his guardian angel got in his mouth so I could have something to write about this week that was less maudlin and more joyful and prescriptive ( like my readings).
Ok so let's look at something practical this week. (and, if you haven't seen this week's Oracle Card forecast go look now)
Since living in these times that are decidedly Uncharted ( notice how this word has been all over the place lately?) means what it sounds like- " un" meaning "no" – "charted" meaning a map that we already have.
So the underlying message is that no map we already have can tell us about what lies ahead!
Now let's look at 3 steps that will help with this "map-less-ness" so we can all make Shift Happen this week.
1. Practice this saying "I DON"T KNOW" Let go the thinking that you know what is going to happen next. The future is NOT a projection of the past. Unless you keep telling the same story, and insist on reinforcing the patterns of the past, you have an amazing opportunity right now to do things differently. Remember the saying in my book (if not go get it and read it) " If you do what you did you will get what you got". Similarly if you think the same thoughts, feel the same fear over and over VOILA – you will be responsible for your part in the repetitive story. Knowing the boogey man is for SURE in the basement is not necessarily true. Maybe there is a bunch of stinky garbage and junk down there plus one or two lost chipmunks making noise.
Perhaps removing it might be a better solution.
2. Since I don't know, what can I discover? This is essential step #2! If you remain curious, after agreeing you know nothing about the future only about how you live today in these 24 hours, how you think and feel, and how willing you are to be 100% authentic, what you honestly stand for and why, then you can start being curious. What will today reveal? What can I learn about myself, and others? Where is common ground if any? Choosing to enter each day with a sense of curiosity rather than a staunch knowing ( either extreme- uber freaked out or uber happy) will really help because you will make discerning choices, asking for accountability from yourself and others etc. This makes for a really healthy sense of self. Being curious is an empowered stance overall. It feels playful and detached but it is Wonder Woman strong!
3. Be a Spiritual activist! Start you day grateful that you don't know, that you are curious that so much of the world, your world, everything you experience is a BIG GIANT GIFT. Act as if you believe that gratitude and kindness, compassion, collaboration and connection is the way to live. Refuse to give into fear and refuse to condone what you see is wrong in the world. One act of kindness is an act of spiritual activism. Ask "how can I help", as spiritual teacher Matt Kahn says… love whatever arises.. and do that. Everything even rage is a call to Love. Answer it.
Love love love you all !!!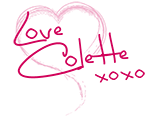 WEEKLY ORACLE CARD FORECAST