Calling in a Miracle Turbo Style (I dare ya to share it out loud)!
Updated: December 5, 2016
Calling in a Miracle Turbo Style (I dare ya to share it out loud)
I'm staring into the beauty of a Winter Wonderland this morning with a stupid grin on my face mostly due to the fact I got up at 530 am to read my friend Pam Grout's book Thank and Grow Rich, and contemplate my blessings and the biggest blessing of all the success at Standing Rock. I am a die-hard tree hugging hippy that believes in saving the environment and proud of it. So this is indeed a celebration.. pass the granola!
The other reason I'm ridiculously content this morning is because I did this game that I hope you'll muster the courage to do out loud with me. I call it The Three Minute Miracle Game and I can tell you it works for me every time.
Let me ask you something. Do you notice that it can be really difficult to own your desires, really get that you are worthy of them, that when you look into the outer conditions of your life (or watch the bad news reminding you to be freaked out) you think that is what your future holds?
We all get hypnotized by it and let's face it how many of you, myself included were taught that you had to dim your light to belong, tone it down, that you had to fit into a skinny box, a young box, a religious box, an "x" box that now you have to really guess to figure out (omg I don't know what box I need GARF!!) – to be happy, or just to belong etc.
I used to be so afraid of being too loud, too weird, too fringe, too old, too fat, too optimistic, too wild, etc. You know what set me free? I had to surrender to the fact The Box that was supposed to be the magic pill for happiness has never ever been my size. I never fit in anywhere, no box has ever been right for me, no Cinderella slipper came in size Colette and just like Harry Potter when he was a little kid I really felt like my "muggle relatives" locked me in the small closet under the stairs lest I explode with natural magic. Truth was I always had the key to that closet and those horrific "muggles" were my own thoughts, feelings and beliefs I had to admit were running my life.
I believe 1000% that our consistent thoughts and beliefs send out a signal to the universe that we are calling a version of that in (wave to particle – essence before form) so we can experience it. I know first hand (plus there is science to back it all up) that we can co-create a new amazing version of life through our change in thinking (and consequent actions etc). I also know that no matter what you say you want if you don't feel worthy of it you will send mixed signals and get mixed results. And, if you slop fear all over it well you just have to start over because the whole thing went to the crapper.
So here we go let's play with a solution. Grab your courage (or as a self professed pirate's daughter I like to call out " take your balls out of your purse!") and let's own our desires for our best life and say them out loud.
The game goes like this. Set a timer for 3 minutes and then write all your deepest desires down as a statement that starts with "I Have" then list what the "I Have's" as if they already have happened. Try not to think too much just let it flow through you. You're doing this to choose a potential from the universe to call it into being!
I guarantee you will feel awesome and empowered after plus you will have told the truth to yourself (and hopefully to our whole tribe here too) about what your soul yearns for you to experience.
The only hard and fast rule ;-
No judgment allowed just your truth as if it had already happened.
TA-Da a blue print for your miraculous future chosen by none other than YOU.
I will go first: (wow I just got nervous !!)
I Have:
A continued great communicative easy awesome co-creative relationship with my Higher Power who totally knows what is best for me and mine
More than enough of everything I need and I gladly share with others
Happy healthy dogs
A continued strong vibrant fun happy creative nutty joyful, playful mutually supportive, loving, kind compassionate, sensual, affectionate relationship with my husband
An even better marriage than I could have ever dreamed of!
Really great mutually supportive collaborative friendships that are so amazing I need to pinch myself
A fantastic supportive team for my brand
Written more inspired original music and am singing my ass off
A bestselling book that changes lives that people love that really really helps them know they can do anything
Amazing downloads from Fred and whoever else over there and inspirational ideas that turn into excellent projects – all in service to awakening!!
All the help I need to deliver all my ideas into viable and profitable products and services that deliver all I promise and more
The most amazing awe inspiring super successful Oracle School that helps everyone unlock their magic and freak themselves out at how intuitive they really are and always have been and that they can co-create extraordinary lives with oracle cards to guide them!
All the energy I need to get all this done plus the best team and I don't care if I said that already
The most amazing students who with my help become super duper successful at their spirit based magic infused businesses.
An appetite that does not include sugar that keeps me healthy and happy and clear headed
A loving relationship with my body who is my best friend
So many oracle card decks card coming that are so extraordinary that people will love so much
A kick ass TV show that changes lives. ETC ETC
This or something better now manifests for me and through me via Source, My Higher Power, The Universe, Jesus, Fred, and Buddha only for the highest good
Last but not least I have more gratitude in the atoms and molecules of my body than anything else. I am fueled by gratitude
DING
YOUR TURN – post in the comments everything you write is perfect! And you can do this for these statements too – I am, I love, I do etc. So there you have mine – naked open real and raw.
I can hardly wait to really see you.
Love you always and forever,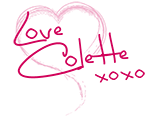 WEEKLY ORACLE CARD FORECAST