Confessions of a Former Scrooge!
Updated: December 19, 2016
Confessions of a Former Scrooge
Watching me on my video in my special Santa outfit I bet you'd never guess that there was a time in my life when I couldn't bear the holiday season, spending it many times by myself, counting the minutes until it was over and done with.
Christmas was such a big deal in my family but the 8 years before my parents' deaths it turned from a joyous celebration into a dreaded holiday. My father had lost everything at the age of 75, and we were poor and scrambling. Everyone got drunk and said not very nice things. I was the only sober one by 1986 but went into a full on eating disorder the minute I stepped in the door.
Santa never did get his plate of cookies.
A few short years later my father took ill that Christmas (27 years ago) and died a couple months later on my sisters birthday early February (she found him dead in a chair), and the next year my mom got brain cancer just before Christmas then also died in February.
It was as if the pain, and anger and sorrow got branded into my heart and shrunk it and my way to combat the grief was to ban Santa and all things ho ho ho forever.
I waxed eloquently of the social disgrace of consumerism around the holidays and waned with such self- centeredness to anyone who would listen about my sad family story.
Then I met my first husband and although the marriage lasted only a minute, and didn't cure me of heartache as it was supposed to (at least that was what I expected- although it did sent me into some serious therapy after– so that was good), I tried to like Christmas but sadly again, it just wasn't for me.
Wah Wah Wah Bah Humbug.
One Christmas I sat home and ate a tuna sandwich.
Poor lil ole me.
The next year I decided I was sick of my holiday history and decided to do something with my sad self. I served turkey with my sober friends at a soup kitchen and that was the moment I began to thaw. Connecting to people less fortunate than I was an eye opener and a way to feel like I had something to offer. It wasn't about me anymore, it was about sharing and giving and smiling at people who needed that smile so very badly.
It was the best Christmas I had spent in a long time. It certainly was one of the most meaningful.
I had forgotten to eat and when I got home to my little dog I scarfed down a tuna sandwich and it was the best one I had ever tasted!
I sat up and watched Christmas movies and finally let myself bawl my eyes out and feel the grief.
When I met my forever husband Marc, he came with more Christmas spirit than any person could handle and it quickly rubbed off on me.
It was joy for joy's sake, love to spread around and we opted to forgo giving each other gifts so that we could help others in need instead.
It was about the spirit of the season not about the shopping, although I love to shop! Heck it makes me happy and why not? But Santa Claus isn't about that for me.
To be honest it all boils down to this ' til the season to be jolly falalalalalallala !! And, every year we put giving ahead of everything else my history was rewritten one day at a time. I have fond memories of Christmas past now.
Anyway.. we all need some joy and happiness this season. I saw this fantastic video and I want to share this with you. I watched it maybe 10 times now!
Also to say thank you for hanging out with me and reading my blogs and adding your thoughts to the comments so I am gifting you with the full meditation package from my first book Remembering the Future. I so hope you will enjoy them.
LOVE YOU ALL !!!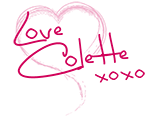 Weekly Oracle Card Forecast