Practical Magic!
Updated: January 17, 2017
Practical Magic – 3 super simple strategies to Log on to Spirit to Co-Create Your Intentions!
Two weeks into the New Year and I hope you're excited and hopeful about your life! If you let yourself get quiet, really quiet, and turn off that pushy aggressive din on the news and ignore those " folks in the know" on social media ( that are only serving to stir up a pot of fear soup) something amazing happens.
Get quiet and tune in and I know you'll hear and feel the Force is buzzing with electricity waiting for you to Light up your world and choose your highest good.
If you're reading this you must feel that you're intrinsically connecting always to all of Life, and that when synchronicity happens you're reminded that Bigger Plans are in motion. You feel the Unity of things in spite of the separation that you're conditioned to believe and see.
Once awakened to that truth that Spirit is everywhere, loves you and creates through you, you can never really go back to sleep again, even when the small self is determined to be the only player competing, manipulating, chasing, cajoling, and trying very very hard to win in the game of life. ( sigh… pesky li'l thing!) Does that sound about right?
I don't know about you but some days I get a little frustrated with these human limitations of mine. Once you get a taste of the magic of Spirit, of the Force, you want some more right? I mean a glimpse feels like such a big teaser. I'm a personal fan of longer lasting wow-factor spiritual awakenings, epiphanies and tangible evidence that Spirit is interested and chatty (but then I also don't have an off switch when it comes to chocolate either, and then there is Fred.)
But you know what I mean every glimpse makes you want to learn how to get in sync more often!
Yes some days a hawk is just a hawk but when the biggest one you've ever seen sits in a tree staring into your window just when you've been asking for a sign of communication from Spirit ( um Hawk means a sign of communication from Spirit), one should at the very least know what it all means!
Yet, without some training and knowing how to plug in, spiritual experiences are like chasing fireflies. "OOO there's another one! "No that one! There it is! Oh there's another one ooooo look over there! Maybe that was nothing … SSSNNNOOOORE "
A little more consistency is much much more powerful.
Enter a lesson in Practical Magic.
Magic? You say? YEP the universe is magic, God is magic, Spirit, the Dude, The Great I AM, angels, the Ascended Masters, The Akasha, Atman, Divine Matrix, Nature and Fred- all magic.
And we need to know that magic intimately now more than ever!
You see if you just look at the world and perceive it from the limitations of your five senses and intellect, only seeing material reality as your primary reality there's only the mundane and separation to show you what you're living in. There is no magic, no spirit and no room for miracles.
But if you log on to Spirit every day eventually you start to recognize your inherent magic and you begin to automatically partner with the magic that is already in the universe!
So here are 3 super simple strategies to ensure you're logged on to Spirit, plugged into the Divine and aligned with Magic.
One. Meditate on Gratitude. That can't be more simple! Thank You Thank You Thank You Thank You and keep going for 10 minutes, eyes closed, favorite music ( not heavy metal) Hand on your heart. BAM. How do you feel? Bet the world is way more colorful now.
Two. Meditate on Gratitude. Here we go again. Thank You Thank You Thank You Thank You Thank You Thank You. ( insert favorite Spirit word- Spirit/ Magic/God etc.) Hand on heart smile on face. BAM. feeling a little more magic?
Three. Meditate on Gratitude. One more time! Thank You Thank You Thank You Thank You Thank You Thank You. ( insert favorite Spirit word- God,Spirit, Fred etc.) Hand on heart, smile on face. Then say I believe I believe I believe. And imagine how you would feel if your intentions had come to pass. Feel that. Then Thank You Thank you Thank You… until you feel calm and happy. BAM. watch for the miracles, signs from Spirit, oracles that make so much sense your hair stands up.
Now we're talking!
There you go. Magic. It's everywhere.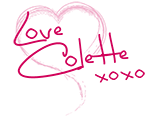 WEEKLY ORACLE CARD FORECAST