We Are Blessed!
Updated: February 5, 2017
WE ARE BLESSED
Today I woke up and thought – hmmm what wisdom can I tap into to share in my weekly blog? Usually I find it pretty easy to talk about something relevant by tuning into the collective but after frying myself in the crazy energy lately, I knew I had to temporarily close up the connection for repairs. ( if you're interested I did a great Facebook Live on managing empathy overload on my Facebook page)
Like you, I'm sure no matter what is happening in the world we still need to get up and go to work. So I've been on "super- focus" round the clock getting ready for my new Oracle School and so of course my brain sat up this morning and let me know it was fried and crunchy and totally unwilling to help me come up with something. Basically my mind said " stuff it".
Pesky thing.
So I meditated, tuned into Spirit, held my heart for 10 minutes allowed gratitude to permeate my whole body and knew it wasn't supposed to come from my small self anyway and so I opened my latest Oracle deck- "Wisdom of the Oracle" for a message.
Every time you approach an oracle for wisdom and guidance you automatically tune into synchronicity and the flow of what's most needed to be in coherence with Spirit, and with the highest good.
So I prayed for that – "the highest good" for everyone who reads this, then I shuffled and chose a card.
You know, even though I was called to bring this oracle card deck to life even I forget sometimes how uncanny it is when you ask the question :
"What overarching message do we need to know to live our best lives now?"
And then get a powerful answer.
The card that I chose is called Blessing.
"There are moments in life when, out of the blue, it seems that everything has been orchestrated by Divine intervention. You feel blessed in ways that are difficult to express. It's as if the Red Sea parts in front of you and events come together to banish your troubles easily and naturally. You know deep down you did not deserve any of it, and yet here you are. This is one of those times. Blessings are everywhere. Let awe and gratitude for all your blessings guide you now."
Do you remember a time when you were convinced that things couldn't get any worse and all of a sudden after pounding on doors, and wailing and catastrophizing, running on empty from the anguish of unfulfilled ambitions you just surrendered? Remember when you couldn't go any further like that so you just had to radically look at things as they were, maybe even walk away from what you so badly desired, hanging your head in defeat, or maybe just from sheer exhaustion and then new doors swung open to show you the way to higher ground, to your true desires and to your freedom? And when that happened, sometimes subtle and sometimes billboard like signs showed up to nudge you. You just knew something beyond your human limits was present as a witness to your life.
In that moment the blessing of grace feels like an unmerited gift because of your sense of humility and not coming from a sense of entitlement – the kind of " deserving" the oracle suggests that comes from the small self's need to be separate and special, where getting what you work for comes from ambition rather than embodiment.
Letting go the idea "If I do this I am entitled to get that" is about making a shift from bargaining to a sense of beingness.
We don't need to work for this, we just need to stay plugged into Spirit, not striving for an end result or fixating on a specific destination, or trying to open doors that are not ours to open.
What is yours cannot be withheld from you. But the humility is trusting that you have a unique purpose, a unique note in the symphony of life and when you are able to remember that and follow the obvious and subtle cues life becomes all of itself, and you being to see all of it as the true soul's journey where joy and freedom are sometimes accompanied by their shadowy cousins – suffering and loss, faith and fear, trust and betrayal.
The soul craves experience.
The journey isn't a straight line.
I wish the human condition wasn't so complicated with all the being awake and then falling asleep again, then waking up and falling back asleep at the wheel of life in such quick succession.
You and me were born blessed. Original Blessing (as theologian Matthew Fox suggests) is what I believe wholeheartedly that our greatest misstep is to see ourselves as separate from the Divine. The Great Forgetting is being revealed now in so many places- especially within us.
But so are miracles.
Your "red sea parting" could be like my friend Doug whose apartment is in a busy city, and its winter but a rare hummingbird flies right up to his window hovering until he notices it and delivers the exact metaphoric message he needed right then and there. Maybe yours is a song on the radio when you're exhausted and you hear "Jesus Take The Wheel", maybe it's when you are meditating and a giant angel shows up to let you know you are on the right track, or maybe the phone rings just when you're thinking of your deceased Dad and asking him advice in your head. Or maybe it's like what happened to me when I got sober 31 years ago and I hit bottom and had a spiritual awakening and then all the right people came into my life to help me like earth angels waiting for me to smarten up and get with my purpose.
And so here I am.
You know I have a lot of faith in humanity. Not in the human part by itself. When a human being is rigidly and dogmatically invested in a separated view of the universe, so many horrors are unleashed in the name of hatred and scarcity.
But the divine spark that is within us.. It's really a pilot light that needs one teeny weeny flame of hope to light it. And Love, and gratitude for even in chaos there is great creativity.
When you remember that you have the spark of the divine within you – that is your magic- that is your connection to Source that is everywhere and in everyone- humans and the natural world alike. We are surrounded by and are a part of living within a Divine Matrix of living Light and energy that we have a responsibility to co-create with.
And so… as my oracle card suggests ….. Are we not Blessed?
I think so.
Love to hear your " red sea parting" stories.
Loving you always and forever.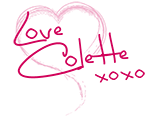 WEEKLY ORACLE CARD FORECAST