To Manifest Your Desires – Rewrite Your past!!
To Manifest Your Desires – Rewrite Your past!
When you think about your past, what  makes the old you that lived your old story and your memory of the experiences come alive? Do certain smells trigger a memory? What about music? A song can remind you of a moment in time where you were changed forever. But were you frozen in time? Do you still tell the old story the same way?
Memory is more than just a story – it's a living part of us and can determine how successful we will be in manifesting our desires for a better life by how strongly we still identify with the self that experienced the past.
Last night Marc and me sat down to watch the Rock N Roll Hall of Fame's annual award show on TV. It was amazing how all the bands and artists as different as they were had played such an important role as the soundtrack of my life from as early as age 14 to well into my 30's marking significant moments of feeling like I didn't belong, growing up, getting really lost, hitting bottom, claiming freedom and finding the broken pieces of myself I left behind in the wake of my becoming.
And (I am really dating myself here) songs from the band Yes to Journey to the late Tupac Shakur, producer Nile Rogers, to Pearl Jam all reminded me of painful moments that are memories that I have long since re-written.
Listening to these important songs ( to me) reminded me how disconnected I had been at one time and another in my life, always searching, yearning for something I didn't know was inside me trying to find answers for the suffering and abuse but coming up empty. The old me was someone who was ashamed, unworthy, feisty without self esteem, looking for a rescue without respect for the ones who tried. How different things are now.
Those same songs are like sacred journey markers too. I can go back to those moments as I am today and re-write the story from a perspective of empowerment and humility rather than powerless and humiliation.
I have already done that and I went to bed pondering this very thing deeply grateful for the work I put in. The past can be such a sticky place and until we deal with it how many of us trap ourselves like bugs in amber?
The secret to moving forward and co-creating a better life is to set yourself free from the stories you tell about your past.
Can you forgive and release your resentments?

Can you practice radical acceptance?
Can you relate to this at all? Manifesting is the art of calling essence into being, the invisible into the tangible  and it requires the essence of your desire to be devoid of baggage.
The arrow you shoot to hit your mark needs to soar through the air on the winds of gratitude and joy. We discover the gifts through curiosity and innocence.  How can we expect to be happy if we keep reclaiming the victim, the unlovable, the entitlement, and the expectation that others will always disappoint?
Truth is.. If you or I still play a song and cringe with shame or cling to a nostalgia for the good old days there is still work to do. Loving things as they are, as you are, right here in this moment, releasing our need to see ourselves as victims of our past is a responsibility that is true. Who will you become without telling the tale of woe?
If you are committed to manifest your desires, see your past through a new pair of eyes. Tell the new story often enough and you will reap the greatest rewards. Then when you hear that song… you will smile and know you have always been loved and Spirit has always had your back.
Love you always!!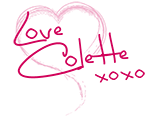 WEEKLY ORACLE CARD GUIDANCE AND LESSON