A Mission Driven Life ( a gift to my mom)!
A Mission Driven Life ( a gift to my mom)
I'm writing this on Mother's Day. I know loads of you reading this are from all over the world and may have other chosen days for celebrating " this or that" but here in North America this is one of those days set aside to honor our mothers.
When I think of my mom, who crossed over in 1993, I recognize that I have never known the truth of her whole story, only the parts I've been able to piece together and how our relationship shaped me and us. I've come to understand this is really a human truth and not just mine. The lens through which we see our mothers is colored by so many aspects of our personal experience, our expectations, and the untold stories they inherit and pass on to us even before we are born.
And then there is the passing of Time, and how our perspective shifts with maturity.
Do you ever ponder this?
Do you know who your mom really is?
Can you see yourself in her story, and vice versa?
We are all part of this never ending story yet we can change its direction, and become not just the shaped but the shaper, the Weaver not just the product of what is woven.
It really boils down to waking up, and discovering our mission. Everyone has one.. We just need to take some time to let it find us.
My mother was only 25 years old when she jumped on a ship alone bound for a country she had never seen with a mission to build a good, prosperous and safer life that would not resemble the one she experienced in Germany during World War 2 under Hitler. Without going into the complexities of what happened later and the many stories that made her, if I look at that young woman I see something important.
I am the daughter of many things.. But first I am the daughter of Courage.
Think back on your mom's life, can you see something you have been influenced by that has driven you in your life too? Something that you're proud of?
Although that aspect of what made me became the cause of so much discord in our family, in its purity there is the seed of a Mission.
And, even still there is no perfection in it. Not ever.
I learned many important things, some very painful too, about how a mission that is focused on being safe through being separate, prosperity built on the terror of poverty, and identity whose power stems from hiding what is authentic for fear of reprisal will eventually lead to sorrow and to the very things you try to escape.
That is.. If you're not willing or unable to make a new choice.
I am most grateful that I can go back to Courage.
My mission was/is to pick up the fabric and start weaving again to change all that.
Today I recognize what drives me to help others see themselves with clarity, express their authenticity, unlock their magic, and recognize and partner with the magic that is everywhere in this conscious universe.
I've come to recognize that when I fall into spiritual narcolepsy I can also be driven by the old story of fear. Chicken Little and my Bag Lady goblins were inherited creatures. Do you relate?
Thing is I know we have unlimited potential. One day at a time we have the power to change.
I honestly think my mom would still be alive today if she knew there were alternatives, different ways to think and respond beyond her conditioned reaction to the challenges of her life. But I know without a doubt she is helping me from the Other Side.
I know we can effect change one person at a time. It does make a difference. It only takes a few imaginal cells to turn the caterpillar to a butterfly. And we don't have to do it alone.
I had the great privilege to spend a couple days this week at a Master-Mind conference with a small group of extraordinary leaders in the personal growth,human potential and alternative health arena.. I have never been to one of these before and to be honest when I got there it really felt like I was a kid who got to sit at the adults table at a holiday dinner!
When we left, I had more clarity than ever about why our mission must drive everything we do.
I have long admired the tireless work of the Food Revolution, The Truth About Cancer, Sacred Science, the Chopra Center, The Tapping Solution Family, Dawson Church, Hay House (of course), Sonia Ricotti of Bounce Back Big, coach Margaret Lynch, the work of energy medicine pioneer Donna Eden, Kris Karr and others.
So it was a great experience to be with serious people whose success in the world is driven by their mission to serve. Yes they are all financially successful but they all shared the same motive for that success, to use that to help more people and then more. What everyone had in common too was this idea that to generate success, healing, education and spread positivity in the world, you first recognize a need and then when called and inspired to find a solution, you then make that solution your mission.
Find the solution, live in it and let it lead you. It is a powerful mindset.
And so on and so on.
I'm excited to be able to share some of these solutions with you throughout the rest of the year. What I realized this week was that I have a responsibility to share what I find if it might help you. So stay tuned.
But back to moms. A gift we each can give to our mothers today is to love them and know no matter what know they did the very best they could. And if you are a mom be clear of your mission and what drives it. You are especially loved.
Now it's up to us.
Love you always and forever.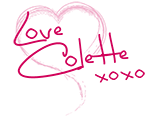 WEEKLY ORACLE CARD GUIDANCE AND LESSON
PS – If you have bought The Good Oracle, please review it at Amazon, whether you bought it there or not – XOXO >>> http://bit.ly/goodtarot