What The Mouse Said.. the Truth about Living and Loving!
What The Mouse Said.. the Truth about Living and Loving
Animals are our teachers, healers and guides for the soul. They are messengers from Spirit, ambassadors of the universe, oracles to our human journey. If we are fortunate to experience the gift of a companion animal, well let's face it, they are the greatest gift of all.
Sebastian was 14 years old, toothless, deaf, and going blind. He was my shadow since we got him.following me everywhere ensuring the toilet gods would not swallow me up and that each corner I turned would be closely guarded by his mighty presence.
I have had many important relationships with companion animals, each of them precious.
Ours was different.
He really was my soul mate.
I knew him the minute I met him.
He and I locked eyes when he was a pup and I felt the bond snap into place like magic.
Trouble was when I met him he was someone else's dog. But I knew his soul with a palpable intimacy. And he knew me too.
Wacky as that sounds.
Of course my declaration to his owner ( who breeds Poms) met huge resistance. "NO he is NOT for sale EVER."
" um… but I just KNOW he is mine"
I know crazy maniac psychic.
Months later we got the call " I can't bond with this dog do you still want him?"
Yes yes yes yes yes.
And Sebastian came home.
He taught me so many things over the years. He taught me about tenacity, commitment, endurance, loyalty and honesty. He taught me about acceptance and respect, compassion and empathy. He taught me about responsibility and how to move through loss. He taught me to honor the passage of time.
Most of all he taught me about unabashed unconditional extraordinary love.
As he got older, he had to have become my greatest mindfulness instructor.
Being aware of him and his needs made me hyper aware of being in the Now and what that meant. Grateful for every moment I really paid attention to the signs.
I knew it was coming soon. He had taken to sleeping under the couch. His body was so frail at just over 3 pounds and his behavior since losing his hearing was increasingly nervous when he couldn't see me. He would cough all night and then be perfectly fine. He ate more than the other two bigger dogs combined.
Every time we thought this was it, he would rally.
He was a determined little guy.
Don't give up on me.
The universe speaks to us through our environment if we know how to read the signs and symbols within it's forgotten language. It's an art that requires awareness and a knowing that everything is connected.
A huge dragonfly circled around me on my way to the garage – way too early for the season. I knew to begin paying attention.
This past week Marc and me went into the city for a business dinner.
We were early so we stopped for a coffee at a funky coffee shop in a run down house near our meeting. It was a beautiful day so we sat outside on a bench.
At the bottom of the 3 steps leading up into the house my eye caught movement against the gray stone. It was a very large mouse stumbling by the edge, Marc commented that he must have ingested poison. I ran in to tell the owners and I got a paper cup to try to coax it into it so I could move it to die in peace in the bushes.
Stubborn mouse was not having anything to do with my rescue attempt and instead just sat in front of it. He was going to do death his way. Why was I the only one noticing this? There were other people there too that just seemed not to notice or care if they did.
But I could tell there was something happening.
I know what "Mouse" symbolism is … the sign to pay attention to details and the smallest things. But there was something else that I couldn't remember and so I said to Marc I needed to look up the symbolism on my phone. The Romans saw the mouse as the being who ushered the dying into the Elysium Fields – their version of heaven.
I decided that was obvious the mouse was dying. ( hint "decided") Perhaps the mouse was a test like you got in grade one when the Teacher pointed to the alphabet. I am after all working on an animal oracle so of course I would notice said dying mouse. That's it!
Ah the need for certainty courses through my veins just like everyone else's. Denial is bliss if even for a moment.
We left and went to the restaurant where I got a call that Sebastian had a grand mal seizure but my sitter told me he had rallied after so I contacted my vet right away and she agreed to see us at 8 am the next morning.
Traffic was jammed going home, and it felt like an eternity. I was prepared to see a sick little boy when we arrived but all 3 of my dogs were particularly celebratory, and very playful.
You know tragedy strikes then everyone acts like nothing happened. Where's my cookie? They are fine but you are shattered?
See? I almost died but it was a false alarm! Where is the squeaky toy!
The Mouse said " pay attention to the details…guess the dying part was just for my research. Phew"
We got upstairs and Sebastian turned into Puppy, bouncing around barking, showing me one by one everything I taught him.
Who are you?
It was the kiss that got my attention. When he first saw me and Marc kiss he would try to jump in so I taught him how to kiss with an open mouth head tilted, like a little fish -he was so cute.
He kept doing it and holding my nose in his toothless gummy little mouth. His eyes were so bright. Marc was so touched too by his behavior and remarked wow – we need to remember this.
Yes the details, the small things, just like the mouse reminded me.
But as we guess in all these stories Mouse had that and more to say.
Sebastian couldn't survive the aggressive seizure he had on Friday and died in my arms sitting with me and Marc. Our hearts broke open so wide I thought I would be swallowed up in love and grief as he crossed the rainbow bridge.
Good bye little Mouse.. which by the way is what I started calling him in recent months.
Little Mouse.
Each one of us weave our stories into the Story of the whole world.
The mouse gave me a precious gift.
Spirit is always present.
We are never alone…..
But do we know how to listen?
I don't want to take anything for granted.
Life is short… yes Life on earth is short .. so love now, love with all your heart, pay attention to the little things, be grateful for every breath you share with the ones you love. Let your story be about love and its fullest expression no matter what.
Learn the language of the oracles that come to us in divine synchronicity. You will be so glad you did.
Dog  symbolizes Love and Loyalty
No wonder dog is God spelled backwards.
Love you all.. always and forever – Colette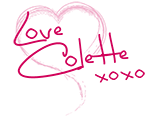 PS – have you noticed signs in your environment before a beloved pet passes?
PPS – if you want to learn more about oracles omens and signs in Nature.. my book Messages From Spirit has a symbol guide of over 400 meanings.
Love to hear your stories too.
WEEKLY ORACLE CARD GUIDANCE AND LESSON