Your 2¢ From Heaven!
Updated: September 19, 2017
Your 2¢ From Heaven
Have you ever wanted to get a postcard in the mail from your guardian angel or your guides or loved ones from the other side? If those in heaven could give us their two cents about what's up in our lives wouldn't that be amazing?
After I shot my tv show Messages from Spirit in Canada a couple years ago I wrote about my experience tuning into a chorus of humming angels that call themselves Fred ( I know I know I don't get to have archangels with swords of fire or ancient beings with fancy names like some people, mine seem to be comedians, and it took me ages to figure out they were the same angels I met 30 years ago but I'm good with that and it's all in my book Uncharted by the way in case you haven't read it yet) BUT I digress!
At that time my angel chorus named Fred was pretty active and chatty and I was listening intently and so curious about what they were trying to teach me, I was also planning to birth another oracle deck. I had already begun the Good Tarot but there was another one that had a whole other personality bobbing up and down playfully in the Hidden Realms waiting for me to pay attention.
But it was so different- it didn't feel like anything I had encountered.
So one day I asked Spirit, and Fred and my parents on the other side to show me my next oracle. Bam! I saw a postman with wings and a blue sparkly suit and hat crossing a bridge with a bag of mail and then I got handed a postcard.
The stamp was two cents from Heaven.
Why am I telling you this?
Since I'm in the middle of my launch for Oracle School ( which opens for enrollment this week!) my brain has been mush around blog writing so I thought what can I give these guys while they wait for me to come back online and say something intelligent?
TA-DA. In the mail my finished fabulous new oracle deck PostCards from Spirit had arrived last week and were sitting beside me ready for me to choose a card for all of you.
So I asked all our collective guides, angels and loved ones on the other side to give us all a message regarding what we all most need to know right now to live our most cherished intentions for the highest good for all. ( the postcards speak in a collective "we" by the way to represent a kind of party line where "they" come together for our support)
Here is your PostCard from Spirit !
Dearest You,
Did you ever notice how when something is too rigid and resistance pushes against it, it breaks? Have you ever considered how seaweed fronds can survive strong and even dangerous ocean swells because they are so flexible? Right now we want to gently remind you that being flexible will be a good choice when faced with life's challenges and perplexing queries. Perhaps you might need to surrender your fixed ideas to Spirit, who can deliver to you what you need, in the appropriate form for you? By the way, Spirit has a much better idea than you do of what is in your highest good. So in this moment, rather than fighting or being too ambitious or too sure of your way working out, you might want to allow for a more flexible outcome. Be a little looser. Compromise is sometimes the best way forward if you are to learn new ways of doing and seeing things. Your purpose is to stay aware, curious, and teachable. You must take Life on Life's terms. Your purpose may push you in a direction not on your map. Let it, and float. Be so flexible that no storm can uproot you. In the end you will still be rooted in the world, in abundance, and you will indeed experience the beauty that is yours.
Don't forget there are a whole lot of angels over here happy to lend their wings if you will let them help you. Bend even just a little and you will see sunshine, sparkles, and moonbeams bursting through the clouds.
You can do it!
I hope you connect to this message. I sure did, especially with more storms brewing everywhere! Highly sensitive people can get super affected by the currents of chaos that cause disruption and suffering for others that it can be difficult to manage and so trying to gain control can cause some people to get rigid. We all want certainty but it appears that this message is asking us to release our tight hold on what we think " should be" and allow a more flexible approach to life. It really goes with the weekly Oracle guidance and lesson video for this week too.
Anyway thank you for reading this I would love to hear how the PostCard from Spirit applied to you this week. I am grateful for you as I know there are a lot of other spiritual teachers you could be following and so it means a lot to me that you are reading this.
Big giant hug !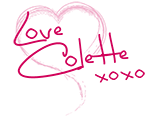 PS –– PostCards from Spirit publishes Oct 10th but you can order them now!!
PPS –– if you haven't watched my free video workshop on how oracle cards are a powerful personal development source and direct dial to the Divine, and you might just be a teeny bit interested in Oracle School click here.
WEEKLY ORACLE CARD GUIDANCE AND LESSON