Time to Regroup and Dream!
Updated: January 29, 2018
Life at the beginning of the New Year is such a funny thing, isn't it? It's like we're split in two. There is one side of us which is aware that we've set intentions and made resolutions and we feel driven to get things done in order to prove to the world we're going to change! We think to ourselves; life in this New Year is magical and filled with P*R*O*M*I*S*E ! Now is NOT the time to waste!
Then there's this other inconvenient self that wants to curl up and rest and dream and perhaps not move so fast too soon. That part of us can seem lazy, and not at all in alignment with our highest intentions!
Or, is there wisdom in this self? Maybe we need to listen to this need to regroup and dream?
The tension between these two selves, two perspectives, creates a kind of guilt for some of us.  We start thinking that we better get off our butts and prove that we mean business! The treadmill calleth! We have dutifully thrown away the leftover holiday sweets and have begun a new and healthy plan.
Regrouping and dreaming can seem like a waste of time at the beginning of a new year when we put pressure on ourselves to perform miracles right out of the gate. The truth, however, is that taking time is exactly what we should be doing. Whether you are in the dead of winter like we are in the Northern Hemisphere or midsummer Down Under both these seasons ask us to stand still and contemplate what we've set in motion and refine our intentions slowly and honestly.
This is the time to dream, to plan, to dream some more, to intend and to plan, and to be present in the day without stress and anxiety to " make things happen now!". Someone mentioned today they were "dragging their feet". Yet walking slowly and softly is the way forward and slow and steady, with breaks in between, is the smart way to work with our current energies.
If we look at astrology as a calendar our new year begins with Aries at the spring equinox. This time of the year really should be seen as a time for grounding, regrouping, resting, dreaming, creating, and allowing time for regeneration. So if you feel the pull to slow down right now, give in to it.  It is natural to want to. Your energy may come in spurts and that needs to be Ok. Unrealistic goals will have you unraveled and guilt-ridden by February if you push yourself too hard.
I love to take my time creating a mind-movie or vision board in the first couple months of the year. In the past, I would panic if I didn't have it all done by Jan 1st! But then I started listening to my body and following a natural path forward. Nature whispers to itself inside us. If you feel like slowing down it's your very Nature that is reminding you of your sacred rhythm.
Claim your new self in advance, try it on, play with it a bit and refine your intentions. A powerful way to work with the New Year's energy can be through disciplining the mind through longer meditation periods and really staying in a 24-hour compartment of time.
Lots of rest, dreamtime, journaling, and meditation- and did I mention meditation? Yes, more of that. First get the hang of your new intended self. It becomes effortless to manifest your desires once you slow down and be still in the moment for a while.
Remember before we are doers we are deciders. Be clear about why you have certain goals, how you want to feel once they are accomplished and your motives behind your choices. This may sound counter-intuitive but truly most of us have all this backward. Choose and dream first. Then the action will call you to it when you're ready. For now, give yourself permission to slow down. You will be glad you did!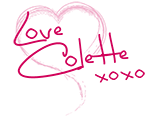 " Anything is possible when you open your connection to the Universe!"
WEEKLY ORACLE CARD GUIDANCE AND LESSON