Loyal Heart!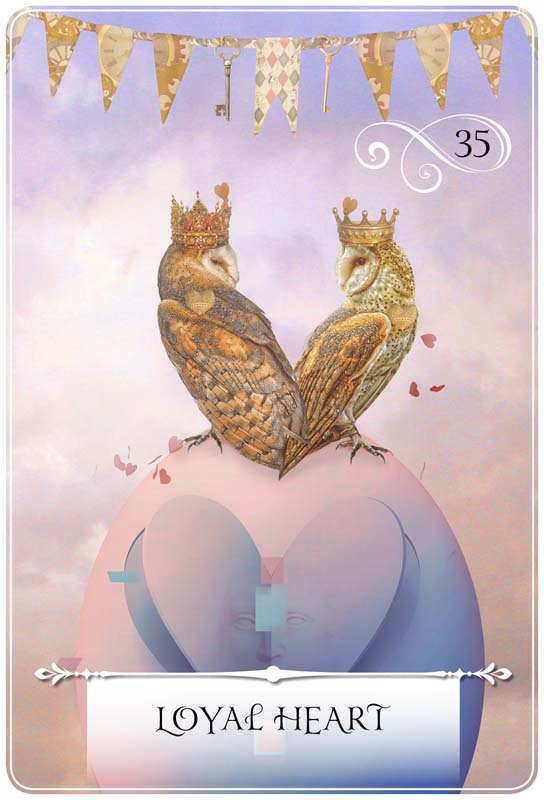 Loyal Heart
The Oracle's message: Evidence of loyalty will appear in your life. Others will prove they are faithful to you, and you will in turn commit fully to them. There is a sure and abiding certainty in your heart. Know that Spirit is always loyal to you. No matter the outer circumstances in your life, trust and have faith, for you are eternally loved, always Divinely protected and Divinely directed.
Relationship message: Your partnerships, friendships, and romantic relationships all have many qualities in common right now. Honest devotion, faithfulness, and a loyal heart are being shown to you. Are you as loyal in return? Now is the time for heartfelt commitments and trusting in Divine Protection.
Prosperity message: Your long-term loyalty to your goals is becoming evident in the world of conditions, where your aspirations for success assume form in reality. Success is finally taking shape. If you are loyal to your dreams, faithful to your plans while remaining flexible, and devoted to serving others, you will be shown proof of your true prosperity. This is a time for a joyful celebration of Spirit, your manifesting partner.