JOIN NOW FREE!
JAN 18TH-24TH, 2021
7 Days to Create Your Most Inspired Vision for 2021
Become a Conduit for Divine Currency in 2021
Colette Baron-Reid's FREE
This ain't your momma's vision board…
this is your heart guiding your path!
What Does Your Soul Long to Create in 2021?
2020 has given rise to so many deep questions:
WHAT IS MY PATH?
WHERE CAN I SERVE?
HOW DO I SUMMON COURAGE?
HOW DO I CONTRIBUTE TO THE GREATER GOOD OF ALL?
We intuitively know that our hearts desire meaning, connection, and joy as we move forward into the new year. Forget resolutions and surface-level goals. Get ready for MORE…

Mapping Out Your Highest Calling
It's common to limit your concept of manifesting to things you can see and touch, like a new car, or a Parisian vacation, or the balance in your bank account. But being a powerful co-creator with the Universe goes so much deeper.
Instead, it's about:
WHAT SOUL-LED PEOPLE LONG FOR IS MORE MEANING IN YOUR LIFE, NOT MORE STUFF.
That's why you are invited to learn how to create a
different kind of vision board:
…ONE THAT IS A MAGICAL REPRESENTATION OF YOUR UNIQUE PATH…
…ONE THAT TURNS YOUR DEEPEST DESIRES AND LONGINGS INTO AN INSPIRED TOUCHPOINT FOR THE COMING YEAR…
…ONE THAT GETS TO THE CORE OF YOUR DIVINE SELF AND WHAT YOU ARE MEANT TO DO IN THIS WORLD…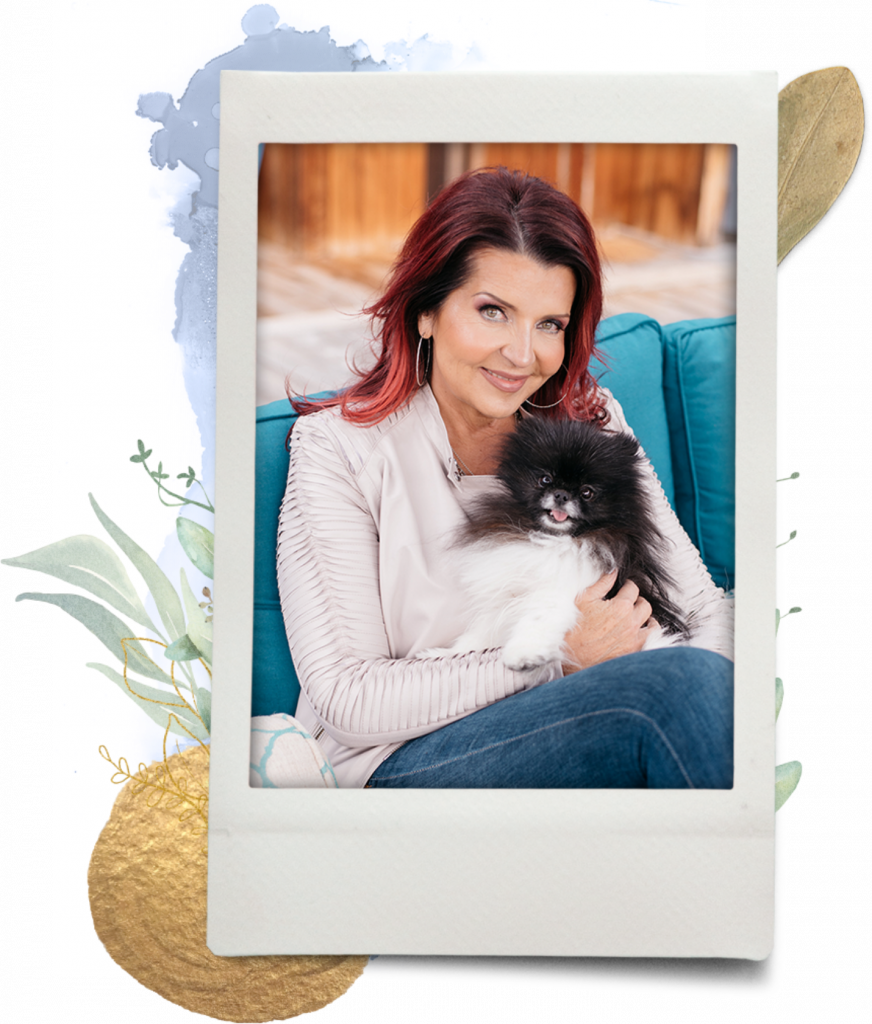 The Image-Rich Path to Joy, Fulfillment, and Abundance
Join Oracle Card creator, best-selling author, and spiritual guide Colette Baron-Reid for a FREE, transformative seven-day challenge!
You'll design an empowering and Spirit-led vision board, rich with imagery and symbolism… one that goes deep to explore and confirm your soul's purpose!
This is your life, your purpose,
your calling… as art!
HOW IT WORKS
The first thing you need to know is that Colette's Vision Board Challenge is FREE.
It's her gift to you so together we can create a more inspired, loving, joyful world in 2021!
When you join the free Vision Board Challenge for seven imaginative and soul-affirming days, Colette will show you how to blend the mystical and magical with the practical, as together we dream without limits to create unique expressions of our inner desire maps.
The result: You'll not only have a clearer sense of your own unique path for 2021, you'll also learn how to move from "wanting" to "having!"
In your week with Colette,
you'll receive:
A daily morning live video
deep-dive with Colette
---
Colette will lead you step-by-step through divining your purposeful path for 2021, and then creating an effective vision board to reflect your inner desire map. (Can't tune in live for the daily video sessions? The replays will be there for you to watch any time you like!)
Simple, guided daily
practices
---
These will help you set intentions and create a visual representation of your unique path for the year ahead. (You can do this, even if you think you're not creative, artistic, or "woo!").
Daily badges
---
Working your way through the exercises and assignments
Lots of miracles
---
Magical interludes, inspiration, and fun! (This process, though deep, can be joyful!)
community
---
Introduction to an entire community of incredible heart-centered people, just waiting to support you and cheer you on!
PRIZES
---
Because what's a challenge without some goodies?!
…AND MORE, ALL FOR FREE!
IT'S THE WORLD'S BIGGEST VISION BOARD PARTY — AND YOU'RE ON THE GUEST LIST!
Our Creation Station
To make it as easy as possible for you to connect and keep track of your resources, and tools, we've created a private group right in Facebook.
You'll get an immediate invitation as soon as you register for the challenge. Jump right in… introduce yourself and start gathering your materials so you'll be ready to dive in when the challenge officially starts!
We'll start the week with some foundational information about WHY to create a vision board, and HOW the process actually works.

Then, each day Colette will lead you through the selection of your board images, words, symbols, and more.

By Day 7, you'll have a personalized, beautiful map to your 2021 — one that sets the stage for miracles and serves as a touchstone throughout the coming year.
All through the week, you'll cheer on and connect with other participants, get guidance from our amazing community guides, and earn rewards and badges for your participation.
Your limitless 2021 is waiting… it's time to dream deep, dream big, and dream together
The Creative Juices Are Already Flowing…
JOIN NOW TO START YOUR PRE-WORK,
AND BEGIN THE PROCESS OF CREATING YOUR LIMITLESS 2021!
COPYRIGHT 2021 COLETTE BARON-REID