Trouble Getting Out of Bed? Try Meditating on Mint Green!
Trouble Getting Out of Bed? Try Meditating on Mint Green
HI! Spring is here and finally I am back.  I am sorry I have been away for almost a whole month! Thought I would give everybody a break but here I am and I have some insightful things to share. And, yes it's all about you and me and how adding a dose of color can change everything.
We have, as you know been going non stop and although I am a big preacher of self care I am going to admit I have found it hard to balance life with the gargantuan amount of work that it has taken to launch a new school. Who knew it would go like this? Hmm.. some intuitive I am!
So after 14 hour days and months on end of work guess what happened? You got it I got the flu ( so did Marc) and we spent 5 days side by side in bed together sneezing and snorting and being a teeny bit crabby. ( that was me)
But you know when you get so sick you don't even want to do any tapping or other protocols you know to help you get well? That's how it was for me. It was almost defiant. See? I am SICK! Ta Da. You can't help me I am staying in bed! (Very bizarre and counterproductive but as you know I am real and raw in these posts and always tell it like it is.)
Then of course being sick also becomes very boring and there are only so many historical romance novels one can devour. And, it bears considering that it may be that I still have some things to work on like giving myself permission to take breaks? Not sure if you identify with this super woman "Human doing"  syndrome but the shadow of it is pretty obvious. ( burn-out not referring to a gas BBQ) and Jeez can you believe it? I am no hero while horizontal unable to speak.
And then there are my 3 dogs who were happy at first to have a 5 person puppy mound the first couple days but by day 3 they were getting me up by staring at me taking turns sitting on my chest and practicing their "hypnotize our human" skills . coooooookieeee play baaaaaaaallll, get uuuuuuuupppp, find my chewy find my chewy… chooooooooooowiiiiiiiiiieeeeeeee !!
So knowing I had to do something as I began to feel a bit better I grabbed a hold of my friend Dougall Fraser's new book (you absolutely HAVE to get)  called Your Life in Color. I had an early copy and decided to peruse it for a color cure. Now when I tell you this I mean this sincerely do NOT do this if you don't want a quick rapid radical change.
I know what colors I love, ( blue and turquoise makes me deliriously happy) but I am a tad ignorant beyond my understanding of the chakras what color on the light spectrum would help me feel better. So I did what any intelligent intuitive would do – flip the pages with my eyes closed and point my finger. I landed on mint green!
So I decided to meditate on " electric mint green" as Dougall refers to it in the book. I did this without reading the whole section. BAM 10 minutes in my whole body was yelling at me " Get up you lazy bones, take me for a walk do something isn't the day GREAT? WOW"
Now I was not prepared for this much energy. And, slightly resentful at the same time I surrendered my need for languid rest and recuperation to "happy joyful time to clean my house energy."
It's been 3 hours and I honestly feel the energy still. I am still under the weather but instead of walking through my house under a raincloud there is some sun peeking through and my head feels particularly clear.
I am now going back to the book this time to find a color that will help me simmer down now. As Dougall points out in his book there is a plus and a minus to all colors.
Who knew color could be so fun and so effective?
So if you have trouble getting out of bed, or feel lazy, just getting over a cold and need to get some stuff done or leaning towards procrastination – mint green in the mind will give you the fuel you need to get that engine running!
Love you always and forever.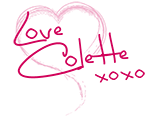 Let me know your experience with color and have a peek at Dougal's book!
WEEKLY ORACLE CARD FORECAST